Our 5Ps Process

We call our proprietary digital marketing process the 5Ps.
Yep, you guessed it. There are 5 major parts.
Why is clear, compelling copy so important?
Clear and compelling copy is important because it's how the human brain thinks when your ideal buyer is interested in saying 'yes' to you and your services.
When content isn't done right, it's usually really bad because bad copy is confusing, incomplete and disordered. This kind of low-quality copy cancels out any potential of meeting and interacting with your ideal buyers.
Buyers want to buy YOUR services, period. They would probably buy from you if your marketing approach didn't look like your back office filing cabinets threw up all over your website and the internet. Or like a dictionary smoked crack before going on a meth bender and then tried to rewrite Sesame Street. WHAT IS HAPPENING?!
Yet, this type of hot mess, free for all informational overload is so ubiquitous these days that it seems fairly "normal."
Well, it's not. And your SEO ranking will take a hit for poorly crafted, regurgitated muckety muck copy.
Google (and other search engines) reward those with the best value content, not those that are turning the interwebs into just another trash heap for old and forgotten content.
This kind of oxymoronic crap on the net is the equivalent of partying like it's a wedding when it's really a funeral.
"Excuse me," you say as you poke the guy next to you wearing a dress shirt covered in hot pink flamingos and a black suit, "what's the etiquette here?"
He smiles and puts on sunglasses after which fireworks etch their explosive cursive into the night sky. You watch as tears stream down his face and hit the flamingos all over his shirt. They start crying and turn blue…(Seriously, what kind of funeral is this, maybe that crack smoking dictionary arranged it?)
Suddenly, he grabs your hand to join the conga line headed straight to the casket. A server holds up a bottle of champagne to pour into a glass. You take the whole bottle as you wiggle by…
Ah…the internet, the endless marriage of entertaining with the infuriating/out-of-this-world/weird.
That was all a roundabout way of saying that we're huge fans of structure and process (and fun).
In fact, we believe it's critical to creating the kind of content that helps your business grow and to make the internet a friendlier, less exhausting place to hang out.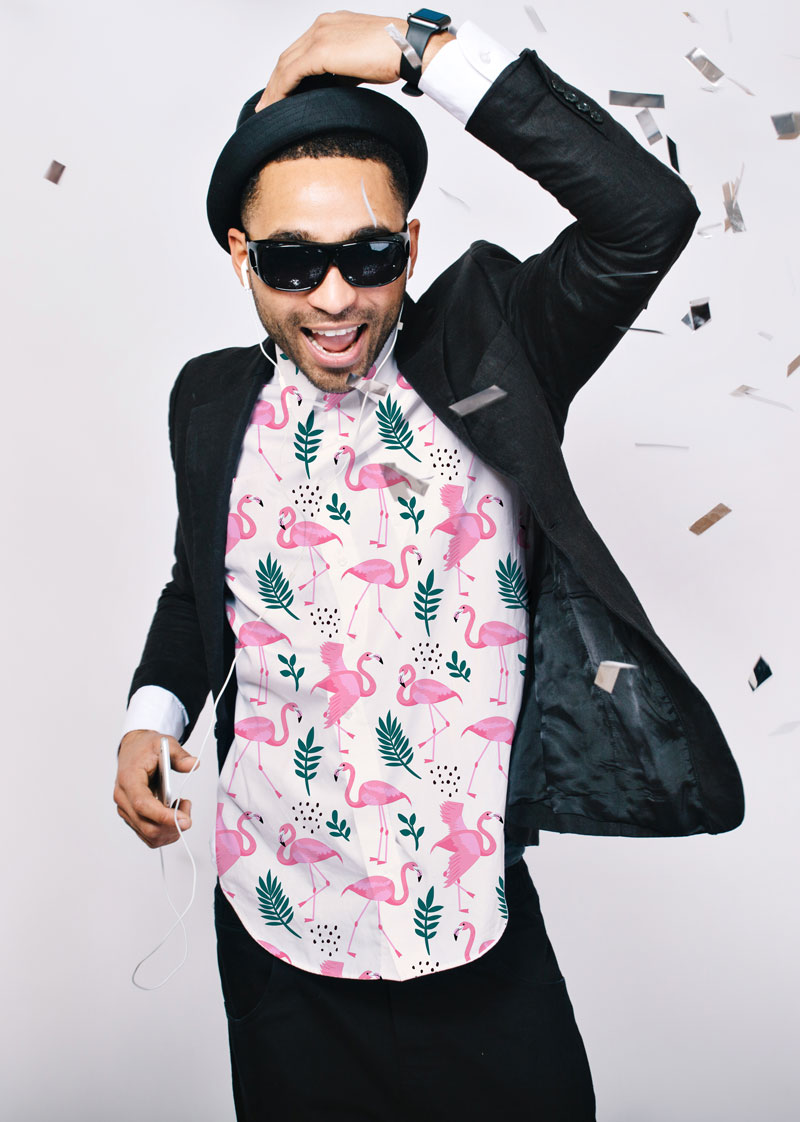 Without further ado, here's our 5Ps.
1.

Plan
You gotta know where you're headed and how to get there.
Though if you don't, no sweat. That's why we're here. Our work together begins here.  
Our goal: to generate more qualified leads for your products and services using sound strategies and proven tactics  
The overall marketing plan includes:
Helping prospects find you
by driving traffic to your website and social channels.
Showing your ideal buyers
how you will make their lives better.
Sharing with them the simple process
Making it easy for them
to start using your services and products.
Here are the specific tactics we use to get you results:
Strategy
Create a comprehensive marketing plan that aligns with your business goals.
Publish Content
Create a publishing calendar with promotional methods and deadlines.
Know Your Audience
Map out the characteristics of your ideal buyers. 
Tracking Metrics
Set up a metrics reporting structure to measure and track your return on investment (ROI).
Generate Content
Identify, outline and write compelling topics for blogging, case studies, e-books, influencer campaigns and more.
Project Management
Assign responsible parties to specific tasks and track progress on and timelines for deliverables.
2. Persona
You already have clients you love. Obviously, you want more of them. Our work in this step will focus on this: 
Our goal: to clearly identify your ideal buyer so that we can help generate content that speaks specifically to their wants and needs. 
We need to know where they go and how they research before they ultimately buy from you. 
We do this through discussions with you and your team and by interviewing some of your best clients.  
3. Publish
Perfectionism not only hurts, it tends to kill your marketing momentum and holds great content hostage. Remember, "progress, not perfection." Or in other terms, it doesn't have to be perfect. It just has to be done, which is where strong project management lends a helping hand.
Our goal: to publish great content quickly and consistently to attract visitors and convert them into leads.
This begins with writing captivating blog posts that speak directly to your ideal buyers. Then, creating persuasive, educational email campaigns that promote your soon-to-be industry-leading blog. In addition, we ensure that your compelling content gets noticed via relevant topics, headlines, attention grabbing images and strong, irresistible design.
4. Promote
It's kind of like when you were a kid and all the other neighbor kids knew where to meet to play a quick pick up game or impromptu soccer. Your buyers have these places too, which we'll uncover together.
Our goal: to promote your content among multiple platforms where your buyers hang out to guide them to your website
These platforms include your website, social media, authoritative or industry-leading websites within your specific industry, as well as paid advertising.
5.

Purpose
As the familiar saying goes, "you can't manage what you can't measure." Well said, right?
Our goal: to measure your sales and marketing efforts using key performance indicators (KPIs) to gather insights that will keep getting you results
Tracking your metrics (KPIs) is integral to understanding if and why our marketing efforts are helping you attain your business goals. Typically, we track site traffic, content performance, form submissions, leads, and of course sales. We regularly collect and periodically review all data to glean important insights into how your ideal buyers are responding to our marketing efforts. Then, we reassess our approach for effectiveness, make changes where ever needed and forge forward.
Strategic, results driven marketing is an iterative process because buyers behaviors evolve over time. Collecting and analyzing metrics is the best way to keep a finger on the pulse of these changes.
Lastly, it's important to understand not just what is working but why. Unfortunately, we can't always understand the why 100% of the time. But the more we search to know, understand and see all of our ideal buyers, the more your digital marketing will help you attain your concrete goals.
"When I engaged with Dave, one of the first things he noticed was that our branding was not communicating a clear message. We had no style guide, no unified way to use our name, our colors, our logo, and things like that. We started working with him to create, what is DataCorps? What does it mean? What is our story? What do our colors tell? What does the logo tell? What does the name tell? So, we dug into that stuff using the StoryBrand process. Nobody had taken the time to do that before. My favorite thing about working with Scott Growth Strategies was the StoryBrand process. I had such a good time working with Dave to refine those thoughts. He literally had to force me to extract why I choose this, why I chose that, what is the deeper message behind it? I'll be honest, it was painful because I'm not great at explaining myself and my own methods. But it was so valuable to see that on paper because I could start clearly seeing what we really are." 
Angel Rojas 
Founder & CEO, DataCorps 

Based in Fargo, ND  // With offices in Minneapolis, MN