We're a group of bold, creative and experienced strategists and implementors who deliver compelling digital marketing services that get results. And we make sure to have fun while doing it.
For 20+ years, we've been specializing in guiding high-growth tech companies including MSPs, SaaS providers, tech startups and IT Services firms to leverage their sales and marketing to go for the gold.
Growing a business is a thrilling, though bumpy, ride. This type of work isn't for the faint of heart, the risk averse or those allergic to discomfort. So, if you fall into any of these categories, we are not the right sales and marketing growth firm for you. However, if you thrive on challenges, hard work, creative problem solving and innovation, we're a perfect match.
This world richly rewards the risk-takers and the fearless who go after exactly what they want. These are our people.
Are you one of the go-getters who will look back in 20+ years and see a person who went for exactly what they wanted? Or are you going to see someone who played it safe and stayed stuck as soon they hit quick sand?
Anyone can have a safe and ho-hum life. That's not us. We hope that's not you either.
Stick with us and we'll guide you to go for your next big thing, whether it's the next evolution of your business, a new project or a wildly impossible goal. We want to see you succeed and earn your freedom in the process.
We have many strategies and tactics in our tool box that are firmly grounded in content and inbound marketing principles that will get you there. In fact, we've dedicated an entire page to them here.
Lastly, we're glad you found us. Let's make great things happen together.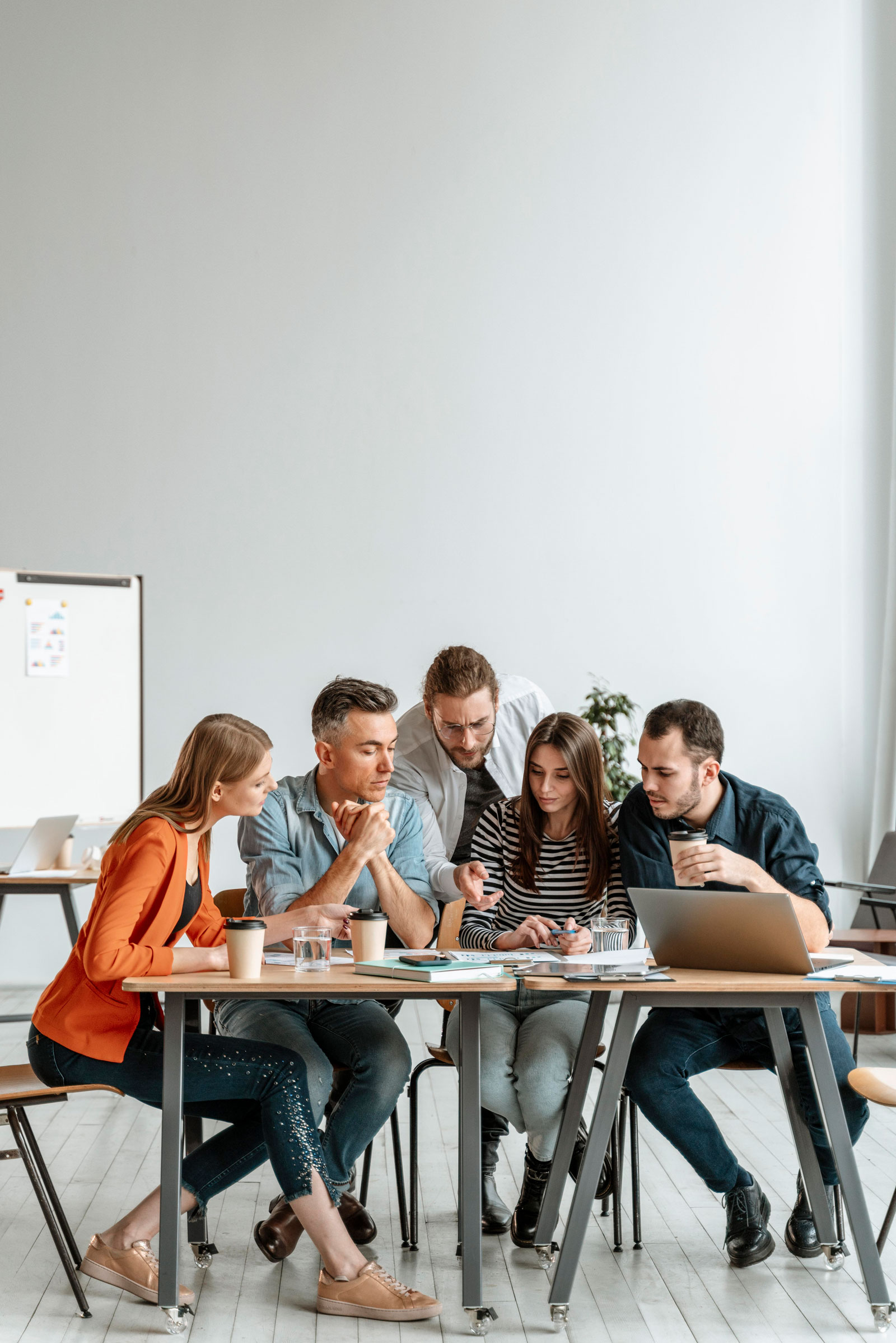 Vision
To create the most transformational sales and marketing growth strategy firm to make IT owners massive amounts of money while finding purpose and having fun.  
Mission
At SGS, we know that tech owners struggle to leverage the right sales and marketing strategies and tactics to grow their businesses. So, we help them create the content and processes they need to increase their revenue, earn their freedom and be the leader they were always meant to be. 
Values
Honesty
Boldness
Creativity
Growth-Focused
Excellence
Accountability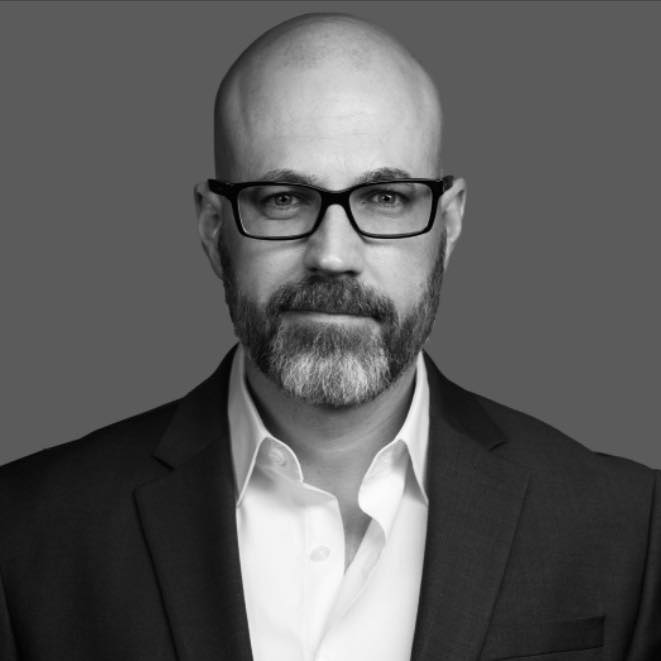 Dave Scott
Founder and CEO
Dave is our Founder and CEO. Basically, he's the boss, which he doesn't take lightly. His client-centric and direct approach ensures that his clients get marketing that actually works. Dave's worked with well-known corporate brands such as General Nutrition Centers, California Closets, Circuit City, and Verizon Communications. Dave has 20+ years of experience working with MSPs, SaaS, Tech and IT firms and B2B companies. He pours his wealth of marketing knowledge into clients making sure they're seen, heard and valued in the current tech climate. Dave also hosts the podcast: Confessions of a Burnt-Out Marketer where he shares his and guests' insights on the marketing industry at large. He's also a contributing writer at E-Commerce Consulting and the Good Men Project. In the end, Dave delivers digital marketing leadership, strategies and tools that lead clients to success and prosperity. Though Dave is a master when it comes to marketing, his biggest pride and joy are his two phenomenal daughters. When he's not with them, you'll probably find him at the badass Academy of Combat Arts in Fargo training for an amateur boxing bout. His other loves include skiing Keystone and Vail in Colorado, jamming out to his SoundCloud playlist, having great conversations over Caribou Coffee while enjoying the summer sunsets in Fargo. Lastly, he's an avid supporter of medical mission trips to developing nations, the fight against human trafficking, and emotional healing for business owners.
Stephanie Krintz
Director of Operations
Stephanie is our Director of Operations. She's our prized middleman, keeping the fort held together with concise timelines, clean accounting structure, and business planning skills. With a background in accounting, data, and over nine years of business management and operation experience, Stephanie is SGS's analytical powerhouse. Her strong reputation as a flexible, compassionate team member speaks for itself—she's fully committed to creating a stronger foundation for SGS and being the clear path to communication between us and our clients! When she's not crunching the numbers and keeping our heads from exploding, Stephanie can be found giving her bulldogs, Kinner and Eugene (of the French and English variety), some well-deserved belly rubs or constructing the newest LEGO set with her beautiful goddaughter, Everly. She also loves leaving the house, but only if it means she's practicing Ballroom Dancing! A family-first lover of animals and math, Stephanie believes in fighting for what is just and kind for everyone. 
Kelly Lunger
SENIOR EXECUTIVE ADMINISTRATOR
Kelly is the Senior Executive Admin for the SGS team. She runs the schedules, keeps us organized, and jumps in whenever we need an extra hand. Her extensive work experience is heavy with admin work in the healthcare industry, running daily office operations and updating Electronic Health Records (EHR) systems. Kelly was born and raised in New York City and even attended a performing arts high school there. She's also a former three-sport athlete and VERY competitive. Kelly is a graduate of Keystone College, where she studied Communications and spends her free time with her husband and two AWESOME children, along with a chocolate lab named Finn. Lastly, Kelly is passionate about two causes: the lack of paternity and maternity leave support in America and the stigma around mental health and the lack of understanding surrounding it.
Nicole Kerekes
MARKETING PRODUCTION COORDINATOR
Nicole is our Marketing Production Coordinator where she wrangles our clients to get things done while making sure deliverables are completed on time and on point. Nicole not only handles our project coordination, but also harmonizes tasks to create the best client experiences. She's an excellent communicator and looks for the "good" in every situation, thriving in environments that allow her to solve problems with determination and empathy. She has a Bachelor's degree in communications with a minor in Event Planning, along with a passion for nurturing her family, friends, and even complete strangers. She's compassionate, attentive, and determined. In her spare time, you can find Nicole reading and listening to audiobooks, cooking, and playing board games with husband and friends. Lastly, Nicole is a champion for a wide range of social causes including the protection and inclusivity the LGBTQIA+ community. 
Core Creative Contractor Team
In addition, we also work with a talented network of graphic and website designers and video contractors.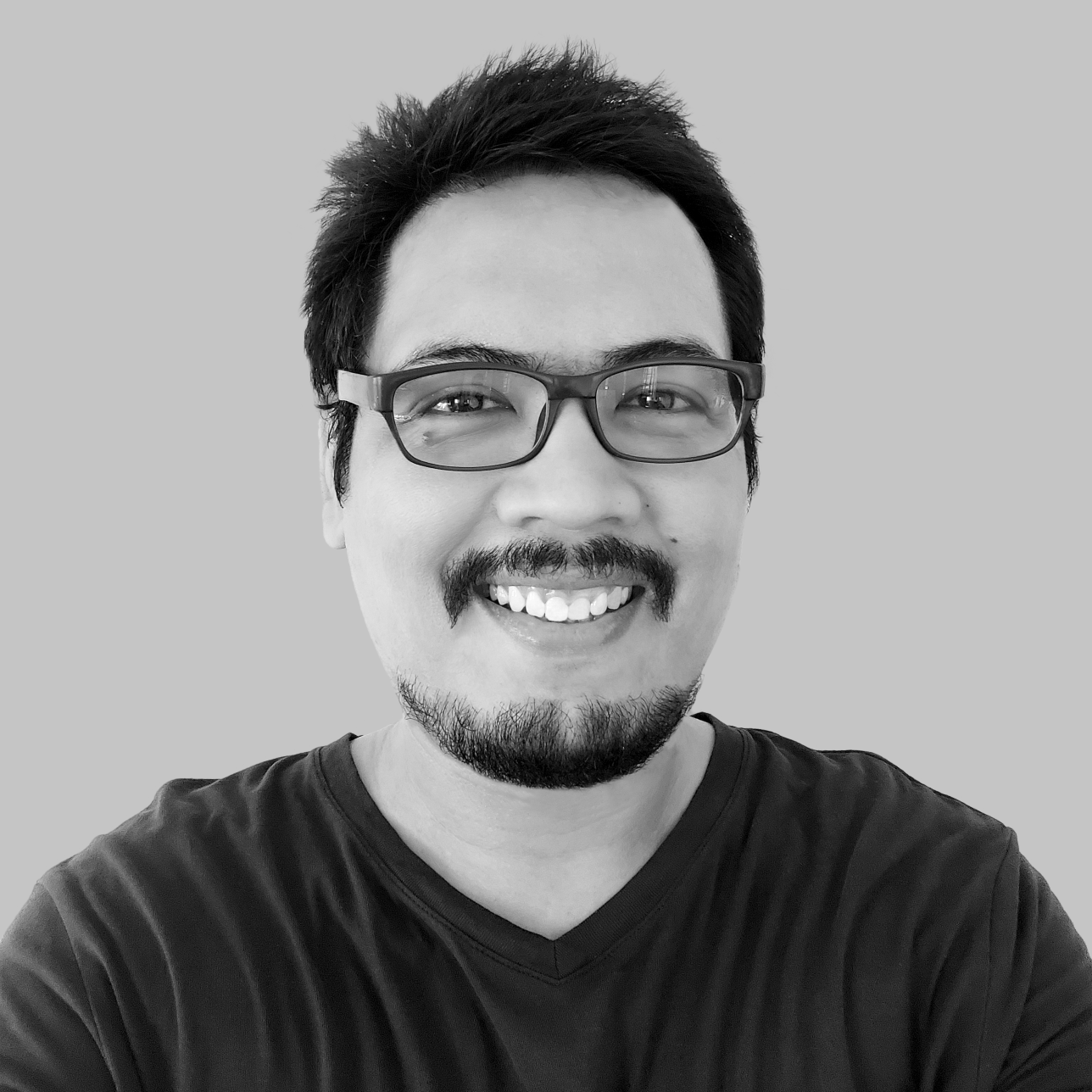 Sohail "Simon" Kiani
Videographer, Editor & Animator
Sohail (soo·hil) is the Founder and Managing Director of Stellar Videos and our video and animation expert. His wide ranging video skill set includes creating explainer, corporate, marketing, whiteboard and animated videos. He also excels in video production and editing. Basically, Sohail lives, breathes and eats multimedia and Adobe Premiere Pro and After Effects, which he's been doing for  12+ years. Not only is Sohail passionate and dedicated to delivering the best in video and animation to our clients, he's also a compassionate, creative problem solver and team player. In his off hours, you'll find Sohail spending time with his wife, two boys and his small, yet tight knit extended family. As he himself will say, they're the greatest inspiration for his life. He also enjoys traveling and photography. Lastly, he's a champion for innovative technologies, space exploration and green energy. 
Brad Putney
Online Advertiser
Brad is the Founder of True North Consulting and our paid ads and SEO expert contractor. He helps us develop and fine tune our clients' online presence via SEO and paid search ads (Google/Bing). He dives deep into online traffic analysis, cultivating data insights and creating keyword searches. He uses this ongoing plethora of information to adjust for peak ad campaigns performance. Overall, he's just a really smart dude. Not only does he bring his extensive education in finance, economics and management in to play, but he's a whiz at managing all the tiny details. He's highly invested in client success and collaborative team work. Some of his favorite pastimes include boating, hiking in state and national parts and photography. He and his wife have a beagle named Eddy and a cat called Hurricane. Lastly, he's passionate about helping animals find a home, assisting children living with disabilities in Nepal and protecting water quality and conversation.

Based in Fargo, ND  // With offices in Minneapolis, MN