Q. What Are the Most Effective Ways to Get Reviews from My Clients?
Hop on social media for all of ten minutes today…
You'll quickly notice one thing the world is never short on: people telling you their opinion.
Although you may grow tired of reading battling opinions in this arena, the truth is, most of us start any new purchase by first checking the experience of others through reviews. Consider this:
90% of consumers will read online reviews before visiting a business.

88% trust online reviews as much as personal recommendations.

72% of buyers say that positive reviews make them trust a local company more.
Customer reviews (both good and bad) can affect your company tremendously. In fact, your Google reviews can shape your business even more than your Google ads.
As social media expert Brian Solis explains, "your brand is defined by those who experience it." That means, your mission (should you choose to accept it) is to gather as many of those experiences as possible to help guide future potential customers into confidently purchasing with your company. 
Getting reviews and referrals from your customers isn't as difficult as you might think. Here are seven ways you can be most effective in getting reviews from your clients: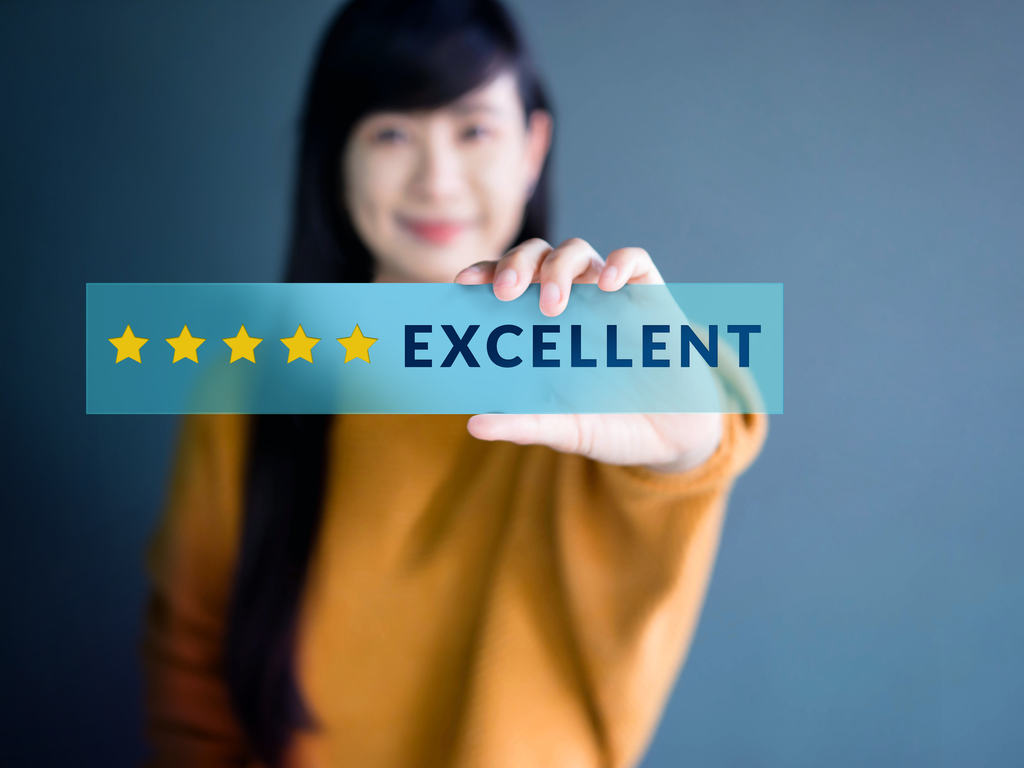 1.
Just ask.  
Customers don't set out thinking, "First, I'm going to buy a great product, and then I'm going to write a great review." 
If you want that review, it falls on you to ask for it. For best results, implement your ask as part of your sales process, so you don't forget.
2. Make it easy.
Give your clients multiple options to leave a review and make it simple. 
Create review accounts for your company on a variety of websites, such as Yelp, Facebook, Trustpilot, Angie's List, or even a review page on your own website.
3.
Incentivize your ask.
Buying reviews is never a good thing. 
However, all of us are motivated by rewards, so offering a discount or a free item in exchange for feedback will help make it more worthwhile for your clients. This approach is especially prevalent in the food business where they'll ask for your review on the receipt. If you go online and leave a review, they'll give you a code for a free DillyÒ Bar, Big MacÒ, or other items on your next visit.
4.
Be prepared.
The best time to ask a client to leave a review is right after they've complimented your business or product. 
Prepare yourself to be ready for that, so the next time they praise your company, you can respond by asking them to go online and leave a review.
5.
Timing is everything.
Ever been to a restaurant where the waitress came back to ask how everything was tasting, and you hadn't even had a chance to take a bite yet? (Yeah, awkward.) 
After a transaction has been completed, you've tied up any loose ends, and your customer is completely satisfied, then and ONLY THEN is when you want to ask for a review. Don't set yourself up for things to go awry by asking for a review in the middle of a sale.
6.
Don't forget to say thank you.
When a client decides to leave a review for your business, they're also choosing to associate their name with your business, putting their own reputation on the line. 
If they're putting their neck on the line for you, make sure you thank them for it.
7.
Transparency is your friend.
Nothing sells better than honesty and vulnerability. 
When negative reviews come, and they will, don't push them under the rug or ignore them. Instead, choose to respond. Showing that you're committed to satisfying the customer even when mishaps occur makes you real and worth trusting.
Got Marketing Questions? We can help.
By clicking this button, you submit your information to Scott Digital, who may use it to communicate with you regarding this and other services.

Based in Fargo, ND  // With offices in Minneapolis, MN