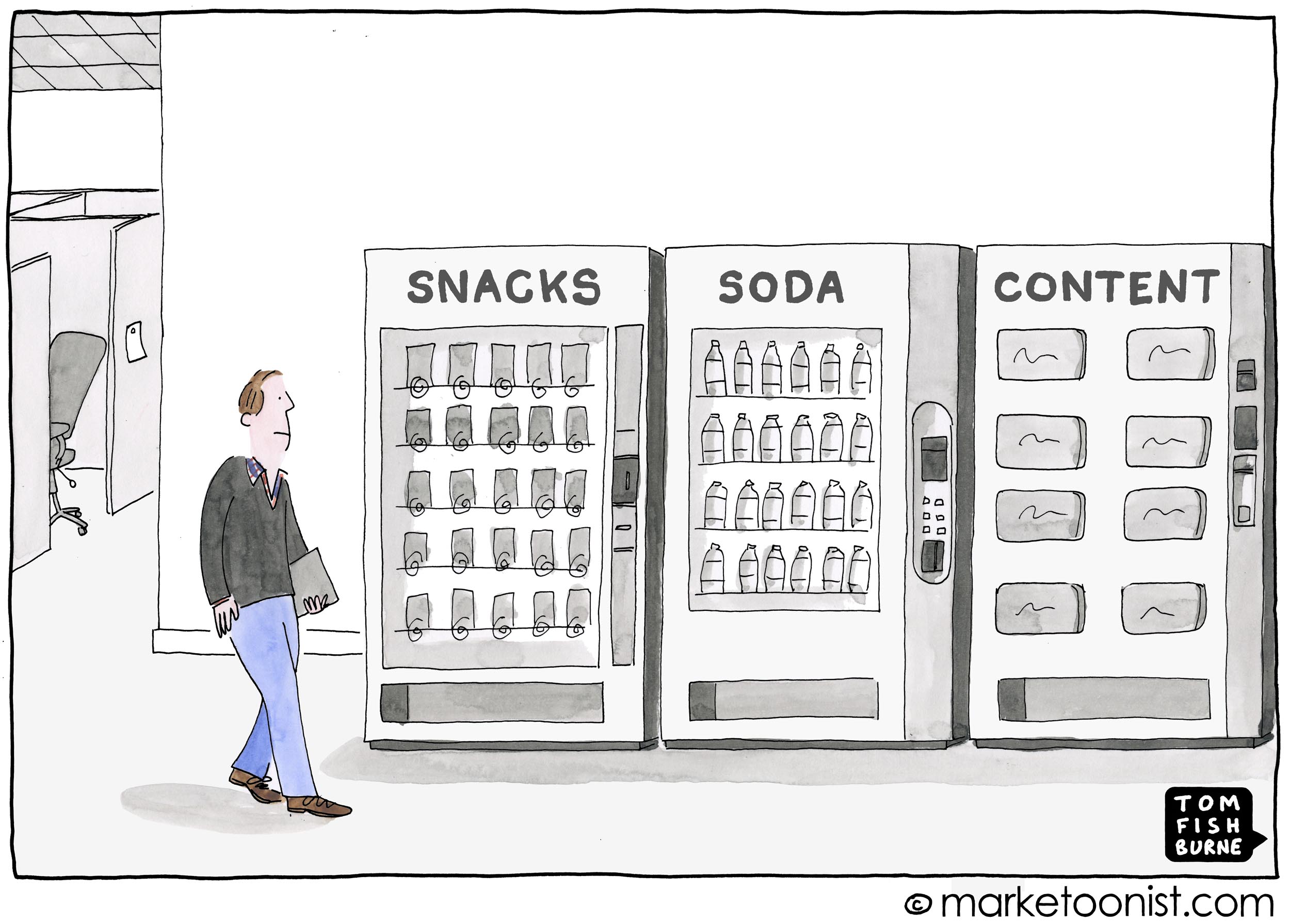 Far from being archaic, irrelevant or dead, email is still effective and timely, not to mention, ubiquitous.  
Email is where almost everyone hangs out (unless you were born before WWII).  
According to the book,  Rebel's Guide to Email Marketing "94% of Americans use email. Passionate social networkers use email more, not less. Mobile email is huge."  
To continue the statistics train… 
"In 2020, approximately 306 billion e-mails were sent and received every day worldwide. This figure is projected to increase to over 376 billion daily e-mails in 2025," states Statista. 
Email is still the most popular form of communication. There are more people using email than social media. Even social media abstainers still email.  
Since email is the most widely used form of communication, you'd have to be a dum-dum to ignore its potential for your company's growth. 
I shall continue to sing email's praises. 
Email enables you to consistently put yourself in the front of your target audiences again and again and again…

 

Email is a great way to 

stay 

connected to your prospects. 

 

Email helps habituate your contacts to you. After a while, you and your services will feel familiar. 

 
How to maximize your email strategy?  
First, you need good copy.  
Copy that has clear messaging, a compelling story, and educational value.  Not only is teaching others fun, but buyers appreciate it immensely making it the easiest tactic to engage them in conversation. 
If you're not a strong writer or don't have the time, buy your copy. Your investment will pay off. According to the Direct Marketing Association (DMA), "email marketing delivers a $51 return for every $1 spent." 
What are the most popular content pieces sent via email?  
These a variety of email types you can send your customers including, educational emails, newsletters, special offer emails, new product announcements, welcome emails and others. 
Our two top favorites are educational email series and newsletters.   
Educational email series: This is where you answer your clients' and prospects' questions with valuable, educational copy that drips on customers over the course of 5-7 emails over the course of a 6-8 weeks (or shorter). Typically, these are sent out quarterly. 
Newsletters 
A newsletter contains all the most recent info about your company including your services and products, and any major industry noteworthy announcements or articles. 
A newsletter serves a few purposes. It illustrates that you're an authority in your field that invests the time to stay current on the latest developments. In addition, by sending them out regularly, you'll continue to drip on your prospects, so they get to know you better and feel more comfortable with you over time. Both of these lead to greater lead generation.  
How can you step up your email game?  
First, you'll need contact lists that include their email.  
You can download all of your contacts from your CRM or sign up with a service like Data Axle (formerly Sales Genie). You could also sign up for LinkedIn Sales Navigator. Or even go old school by joining industry associations and attending trade shows to meet and collect contact info in person. 
However, you choose to capture and build your lists, make sure to run them through NeverBounce or a similar service to make sure they're viable.  
Secondly, write and launch quarterly drip email campaigns. Drip email campaigns are 5-7 part email campaigns that you send to your "suspects" and prospects over a short period of time, say over a month or so.  
When crafting these lead-generation-titans, you want to make sure the copy is clear and interesting while speaking directly to your prospects' pain points. Include incredible subject lines and you're sure to get a response.  
Again, if you don't have the time or the ability to write great copy for your emails, hire a copywriter or digital marketing agency to help. After all, your efforts will be lost if your prospects don't at least open the emails. 
Lastly, sign up for Mailchimp or Constant Contact, upload your contact list and your emails and away you go. The great thing about either of these services is that they track metrics to help you gauge how your contacts reacted to your emails. 
A fair warning about templated ("canned") content. 
We hear from a lot of our clients in the MSP and tech firm space that they've tried templated ("canned") copy for their emails. This means they purchased a monthly subscription to access content that they can edit and then white label it for their own brand.  
Sounds great and cost effective, right? 
Nope.  
What typically happens is that business owners who are busier than the dickens and doing it all themselves, rush through the copy and publish it directly to their website and blogs. Or they send it as emails to their contact lists without making any edits.   
Though we understand why this happens, it's a bad idea and is more harmful than helpful. The emails come across as generic, uninteresting, of inferior quality and of little value to your prospects. It's just more noise plugging up their email account.  
To truly stand out and differentiate yourself in an oftentimes crowded tech marketplace, you're going to need copy that is lucid, answers prospects' questions, addresses their needs, and is engaging, to say the least. 
Now that you know why email is one of your greatest sales and marketing allies, may you feel inspired to use it!   
As I've said before and will say again, your sales and marketing dollars should be working harder for you by producing tangible, revenue generating ROI.  I truly want you to be spending your sales and marketing dollars in a way that actually increases your revenue. 
Want your IT business to grow, using tactics like these and others? Look no further. Fill out the form on this page to get started. 

Based in Fargo, ND  // With offices in Minneapolis, MN